health services
Under the direction of our Health Services Director, a pediatrician, and with help from part-time nurses and several health professional volunteers, Mary's Place provides assessment and treatment for more than 1,000 medical conditions each year!
Baby's Best Start
Allows moms with newborns to bond and recover after giving birth in a private, nurturing setting that keeps babies healthy and off to their best start!
Popsicle Place
Provides comfort and care in a more private setting for children with life threatening illnesses and their families, many of whom are recovering from chemo, dialysis and other treatments while living in their cars outside hospitals.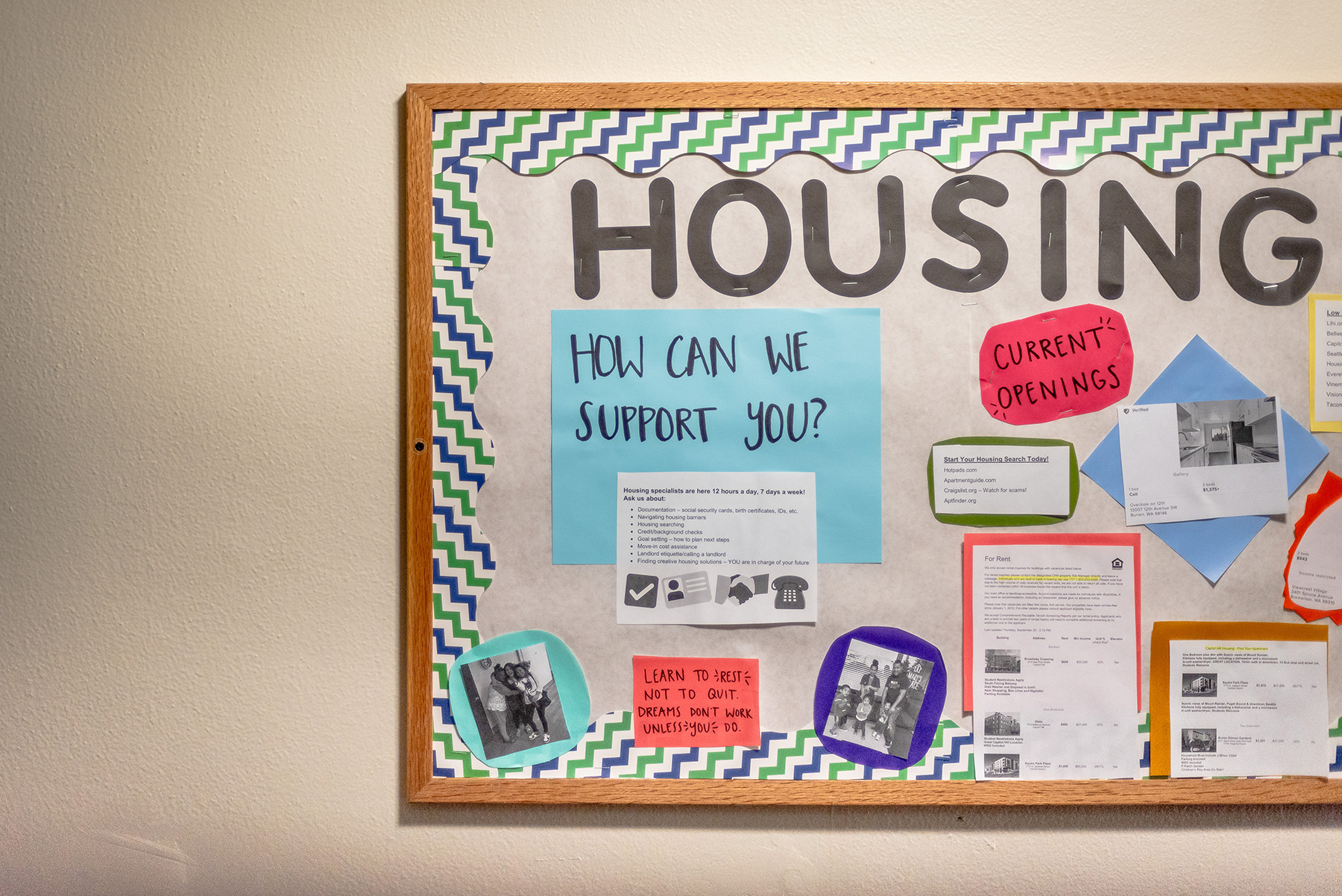 Housing Specialists
Housing Specialists work with families in shelter to help them develop and meet financial and housing goals and quickly transition into permanent housing.
Housing Locators
Mary's Place Housing Locators work with landlords, property managers, and housing providers to build relationships and identify affordable housing solutions for our families. Benefits that we are able to offer include screened and vetted families, a landlord mitigation fund, and a 24/7 hotline.
Diversion Specialists
Our Diversion Specialists work with qualified families who are currently unsheltered and living in cars and tents, to provide flexible funding to overcome barriers and divert them from shelter into a stable housing situation.
Stability Specialists
Mary's Place Housing Stability Specialists work with families in their new homes to connect them to local resources and ensure their success.
Kids Club
Located at each Family Center, Mary's Place Kids Clubs provide age appropriate activities, homework help, access to camps and outside activities, and fun while parents are working on their employment and housing goals.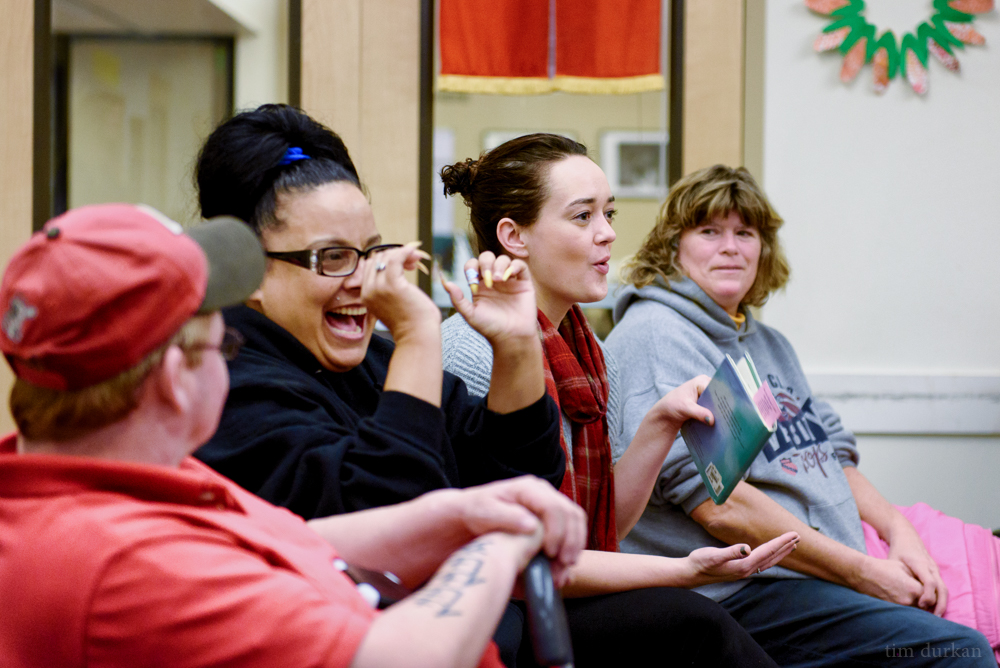 Mary's Marketplace Incentive Program
Mary's Place guests earn points by participating in a community service model that sets an expectation that each adult will do three hours of chores or other type of service each week. They earn 1,500 points an hour (equivalent to $15/hr) and can use their points at an on-site store, the Mary's Marketplace. At these locations families can spend points to meet their needs – everything from clothing, to toothpaste, to make-up!
Front Door
Through the Front Door, unsheltered families who are living outside have access to the same housing relocation services that we provide to our guests in shelter, as well as breakfast and lunch and access to diapers, wipes, and other hygiene items. Corporate volunteer teams work with unsheltered guests on intensive housing search and getting children connected up with school.
Empower U Internship Program
Empower U supports individuals to achieve financial stability by providing a personalized pathway to gain and maintain employment or education. Through a paid internship at the Mary's Place Women's Day Center, individuals achieve valuable on-the-job experience and training in our commercial kitchen to help them achieve their goals and dreams. Empower U interns also receive guidance and support in writing resumes, applying for jobs, and preparing for interviews.
employment services
Mary's Place Employment Services assist women and families experiencing homelessness to obtain job readiness skills, connect with jobs and job training resources, access referrals to vocational and education programs, and prepare to enter long-term employment. Our mobile outreach team brings employment resources and opportunities to families who are currently unsheltered. Employment teams work with those who have an income to achieve financial stability though financial literacy, education, and assistance.
employer engagement
The Employer Engagement team ensures direct access to full-time and part-time employment through relationships with 35+ partner companies who share job openings, welcome our women and families to apply, and train those interested in developing careers with their companies. We are always looking for new employment partners, please contact us if you're interested in learning more!
Food & nutrition education
Mary's Place provides health and wellness education through nutrition counseling, cooking classes, budgeting advice, and food shopping tools. We model fresh, healthy eating through our meals program while maintaining pleasure, enjoyment, and family bonding around food.
food security
One of the many ways we help is to make sure our families are food secure when starting off in their new home. Families receive a kitchen starter kit including shelf-stable items and ready to make foods. In the first two months of this new and growing program, Mary's Place distributed 106 pantry boxes to families in need.
food recovery
Our Food & Nutrition Director manages our commercial kitchen at the Women's Day Center with the help of staff and volunteers and works with local food partners to pilot and implement food recovery programs that provide nearly 300,000 meals a year across all Mary's Place locations. Nightly pickups at our food partner locations enable us to offer our families a variety of fresh, ready-made foods. Mary's Place will accept, verify, sort, and deliver between 600,000 and 900,000 lbs of donated food in 2018.